With emerging cybersecurity threats facing businesses, information security awareness is imperative. Also, it is critical to manage, monitor, and regularly update security policies across your firewall. Firewalls are only as effective as their last update. And hence, it is essential that adequate IT resources are dedicated to the vigilant maintenance of this key infrastructural component.
Enterprises and organizations need to monitor their firewalls and networks at all times to contain malicious activities promptly and efficiently. These require significant industry-specific expertise, skills, as well as 24×7 resource availability. Further, organizations are trying to focus more on core competencies. And so, they must think of alternative approaches to managing their computing environments post-deployment.
To this end, Proofbind vehemently fosters a culture of cyber resilience and information security awareness. Doing so, we help organizations deploy optimal network security while considerably lowering the Total Cost of Ownership (TCO). Our experts are certified security analysts who, alongside the management of security protocols, formulate policies to safeguard the access control issues across hosts, networks, databases, and applications. Acting as our clients' trusted partner, we bring time-tested expertise into their cybersecurity risk managementsystems.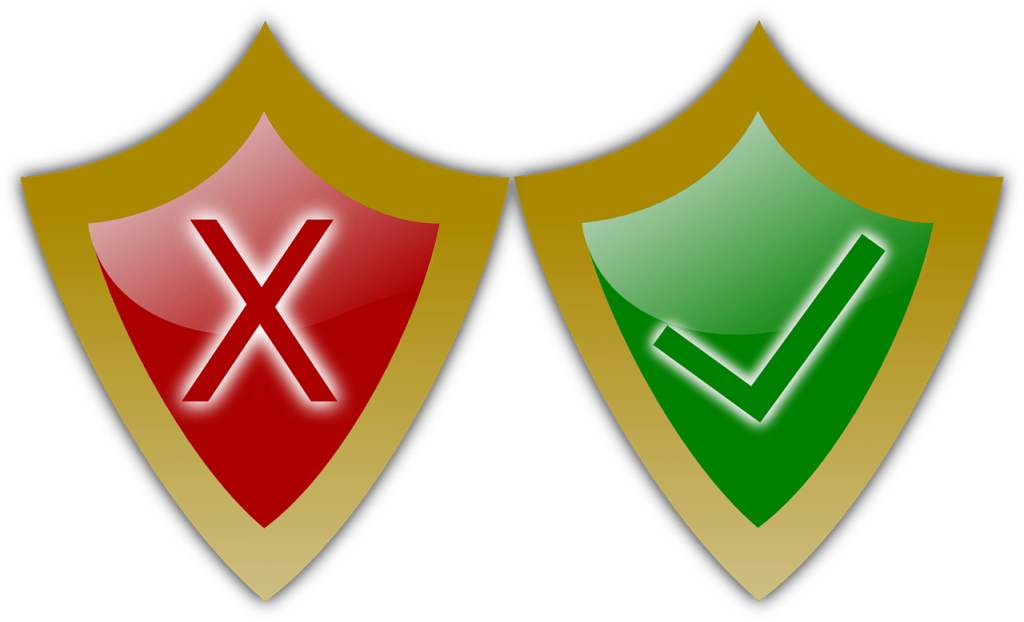 Which are the best firewall products for 2020?
To help our readers make informed choices, the following are some of the best Firewall products to use for 2020.
Fortinet FortiGate
It is the most ideal option for businesses and enterprises with high integrability, looking to effectively mitigate information security risks. It offers a host of deployment options and top-notch, next-gen firewall capabilities. Furthermore, it integrates with public cloud environments and with IaaS cloud platforms.
WatchGuard Network Security
It is a network security and firewall software that includes multi-factor authentication. Moreover, it has secure WiFi and Network Intelligence products/services, designed specifically for SMBs.
Cisco ASA
Cisco Adaptive Security Appliance is the core OS for the ASA suite. It offers integration with context-specific Cisco security modules besides state of the art firewall functionality. It is aptly scaled for enterprise-level connections and traffic.
Cisco Meraki MX Firewalls
This is a combined Software-defined WAN and UTM solution. Meraki offers core firewall services including network monitoring and site to site VPN. Most importantly, it's managed via the cloud while adhering to standard information security laws.
Palo Alto Networks Next-Generation Firewalls – PA series
They classify all traffic including internal and encrypted traffic based on application function, application, content, and user. Only authorized users can run sanctioned applications as per flexible security policies created by the users themselves.
pfSense
With combined VPN, firewall, and router functionality it is an open-source firewall and load management product. Above all, it's deployable to AWS or Azure clouds or on-premise via NetGate.
Sonic Wall TZ
Next, on this list of the best firewall products for 2020, is an NGFW for small and medium-sized businesses. A Unified Threat Management solution, it comes with additional deep packet inspection capabilities and native description.
Sophos UTM
This one provides core firewall features, AI threat detection, and sandboxing for advanced network security. It looks out for information security vulnerabilities additionally has customizable deployment options.
Barracuda CloudGen Firewall
This one offers a wide, exhaustive and comprehensive range of connectivity and security features. Also, it includes NAC and SSL VPN, web filtering and other features for remote access. It also provides protection as IoT security and edge devices.
Forcepoint NGFW
Forecepoint Next-Generation Firewall provides seamless central management whether virtual, physical or in the cloud. Administrators can ideally monitor, deploy and update thousands of VPNs, firewalls, and IPSs in minutes. That too, from just a single console. Moreover, they can easily map business operations to combat attacks, manage encrypted traffic and prevent data theft. All this, without compromising the efficiency of the performance.
Final Words on the Best Firewall Products for 2020
Today, the world of technology is continually evolving, from the rise in the IoT through the adoption of SaaS over conventional in-house applications. With shifting and ever-changing technological strides, we also have ever-evolving cybersecurity profiles and threat landscapes. Many organizations lack the necessary guidance/ direction, information security, procurement or risk specialists.
At Proofbind, our experts aim to be your trusted compliance and risk program advisor while delivering cost-effective technology. We considerably reduce enterprise-wide risks, thereby bringing cybersecurity leadership to enterprises of all sizes.